Relay Interface
Analog to Digital
Status Input
Support
Contact Us
EECI Home Page
View Cart
STA-16 Digital Input Interface
RS-232, USB or RS-485 Contact Monitor
Voltage Monitor - Data Logger - Event Collection Device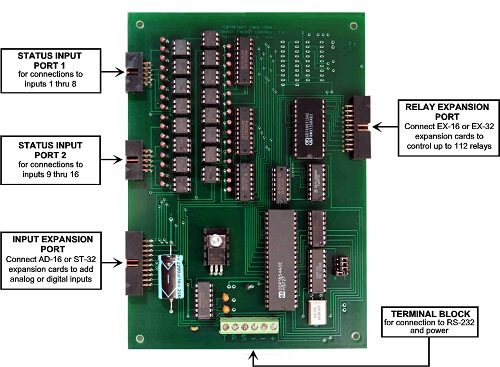 (shown below with RCT-16 terminal block)
STA-16 Digital Input Interface
$ 119.95
Quantity
ACCESSORIES
Click the add button to add accessories, then click BUY
RCT-16 Terminal Block Adap
$ 22.95
Quantity
CC-DE9S RS-232 Cable 9 pin...
$ 8.95
Quantity
CO-USB USB Cable and Driver..
$ 18.95
Quantity
View Options
Additional Accessories
Engineered for continuous 24 hour industrial operation
Commercial Grade reliability - 25 years of proven performance in the energy management field.
In addition to use in energy management and HVAC, the STA-16 is widely used for equipment monitoring and for use as a security system interface with event logging.
Connects to RS-232, optional RS-422, RS-485 or USB using CO-USB cable
May be connected directly to Internet or LAN using CO-LAN Ethernet to RS-232/RS-485 Device Server
Full technical support provided by on staff advisors
Optional Touch Tone Input available
Optional AC Opto Isolators available for use with the digital inputs
Expandable to control up to 112 relays or digital outputs using EX-16 or EX-32 expansion cards
Compatible with all versions of Windows including XP, Vista, Windows 7, Windows 8.1, Windows 10 and Windows 11
Compatible with Linux and most operating systems that support serial communication
LabVIEW compatible, includes LabVIEW VI, graphic software example and DLL library
Open Source - Source code examples included in Microsoft Visual Basic 6, Microsoft Visual Basic.Net and C#, Microsoft Visual Studio 2008-2017, Microsoft ASP.Net, C++, Python and others - DLL's available
Includes CD with Technical Reference and Data Logging Software - Cable, terminal block and power supply sold separately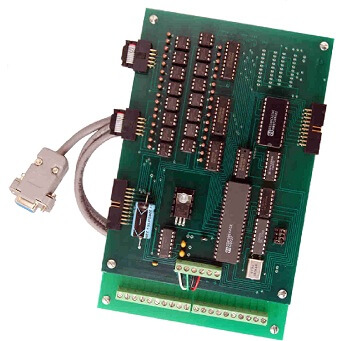 STA-16 Description and Spec
STA-16 Tech Reference
STA-16 Software Download
View All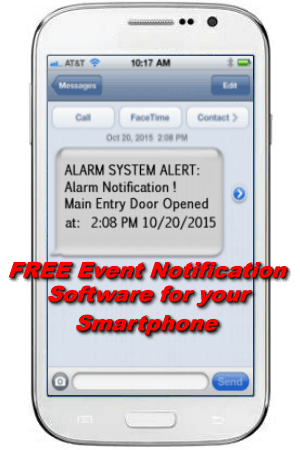 ---
Electronic Energy Control, Inc.
14960 Maple Ridge Rd
Milford Center OH 43045-9016
TOLL FREE (24 hour order line)
(800) 842-7714
Technical Support (937) 349-6000
Internet Email
cst@eeci.com
---
Copyright ©1996 - 2023 Electronic Energy Control, Inc.
All Rights Reserved
Document End
---